Care for nature and love gardening? Now bring a plant home from PlantsKharido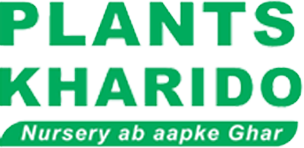 Everything is just a click away in this fast-paced world, so why not plants? Talking about the aspirations and aim, the founder of PlantsKharido.com, Amit Kumar, elaborated on how this startup is bringing a difference, Amit said, "A pilot project was run before the launch and PlantsKharido was able to achieve the set goals. And hence, It has the potential to easily expand to other prime locations as well." For the unversed, PlantsKharido.com is a startup that bridges the gap between nurseries and customers.
Now, plant lovers don't have to google "indoor plants online" and with a single click on Plantskharido.com, the buyers will be able to locate all the neighborhood nurseries and select from a wide range of plants ranging from low-maintenance indoor plants to plants for home décor or even plants that purify the air or simply a plant of choice and get delivered to the doorstep. Based in Delhi-NCR currently, this unique business holds massive potential to grow into a pan-India plant delivery service. "Zomato, Swiggy, InstaMart, Dunzo, all have entered the 10 minute delivery club now.
"And I have always wondered that if every commodity can reach in 10 minutes, why not the plants? So, this is an attempt to do that", said Amit who further talked about the apprehensions around plant delivery due to shorter shelf-lives of a lot of plants and talked about the ways to combat them and how it is better to look at solutions rather than spending a lot of time dwelling on the problem only. And that's how the team has been able to conceptualize PlantsKharido.com into what it is emerging as today", said Amit. It is undebatable that with the growth of the plant delivery industry, not only will the access to greenery increase, but there will also be rapid growth and organization of the plant nursery sector along with the surgence of a plethora of employment opportunities.
And not to forget, the inclination toward a more climateconscious society. Elaborating on why he chose this particular industry, Amit said that he wants plants to become an integral part of people's lives as well as a part of daily conversations. And with PlantsKharido.com the team is working towards materializing this dream into a reality." Indeed, with the growth of businesses like these, the idea of building a greener, more developed, and better earth to live in would soon become a reality.
So, the next time your home garden needs a new family member, click on Plantskharido.com
Media Contact
Company Name: Plantskharido.com
Contact Person: Shivam
Email: Send Email
Country: India
Website: https://plantskharido.com/