Social Media Influencer Official Yungin Is Back After Recovering From A Lethal Accident While Riding His Shark Street Bike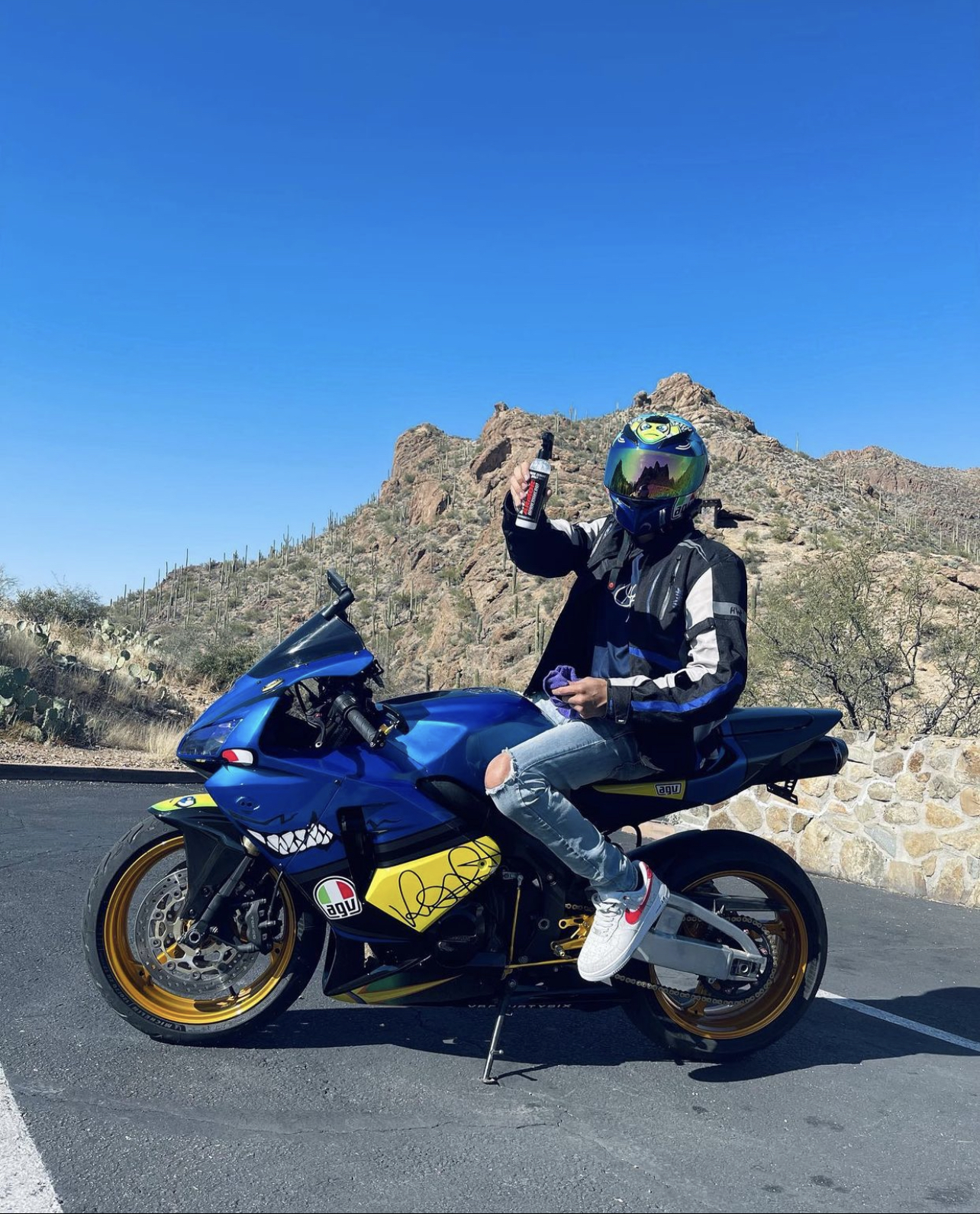 The TikTok Star and Instagram Influencer Official Yungin has completely recovered from his accident last year, October 8th, 2021, and is back with a bang, having already secured a sponsor.
The young social media influencer and biking enthusiast Orlando, aka Official Yungin, has fully recovered after sustaining injuries in a fatal motorcycle accident on October 8th, 2021. Orlando has been working as a social media influencer and an Instagram content creator for the past few years.
He has managed to grow his following on Instagram and TikTok from a mere few hundred followers to over 31k and 20k followers, respectively. Besides his interesting content involving bike rides through the scenic tracks, the video of his bike crash contributed significantly to the explosion of following on his social accounts.
The injuries Orlando sustained involved a broken thumb and cuts and bruises in various places throughout his body. However, after almost 10 months since the accident, he has fully recovered and is back to his usual business; creating content for his followers.
Nevertheless, this time he also has a sponsor to back his content creation pursuits, Shine Armor, the world's leading auto detailing company. The professionals have tested their products in the automotive industry that have proven to be effective in maintaining the exterior of vehicles.
Orlando credits the hard work he put into the content he creates and his dedication to growing his following behind his quick online success leading to sponsorship offers.
He has big plans for the future involving various other entertainment industries he's exploring but becoming an influencer with millions of followers is his ultimate goal.
To know more about Orlando or to contact him for sponsorships, visit his Instagram or TikTok.
Media Contact
Company Name: Official Yungin
Contact Person: Orlando
Email: Send Email
State: Arizona
Country: United States
Website: www.instagram.com/officialyungin1/