Denarius launches DWASTE app and DENR token aiming at a greener planet by promoting recycling waste on a global scale
Denarius is making a difference in the crypto world by introducing DENR cryptocurrency, claiming to offer an innovative solution to the growing problem of recycling waste.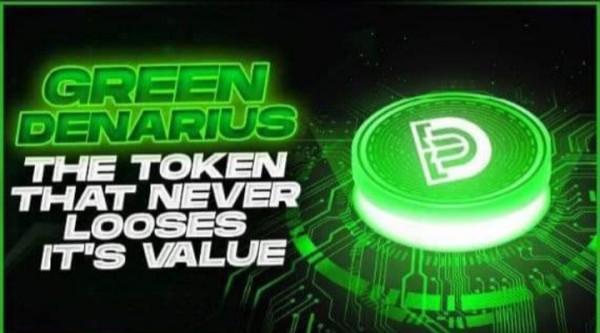 December 05, 2022 – Toronto, Ontario, Canada – Denarius, a new-age cryptocurrency platform aimed to transform the earth into a greener place through sustainable blockchain-based technologies, is thrilled to announce the launch of its cryptocurrency called the DENR Token. It is a revolutionary, transparent, and highly secure eco-friendly cryptocurrency based on the Stellar Consensus Protocol (SCP) that will help users make instant cross-border transactions more efficiently and cost-effectively with the goal of protecting the planet.
"We are very happy to announce that we are going to launch our token DENR soon as per our current roadmap detailed in the whitepaper we already released. This will enable us to provide a better service and product to all our users, investors, and supporters. Denarius is a revolution to the crypto-currency industry with its unique features and benefits," says a spokesperson of the DENR team.
With a total supply of 1,500,000,000 coins, the DENR token is a pioneer in the crypto-currency sector that has been developed to be a trailblazing 'coin that never loses its value.' It features an innovative system for making cross-border transactions, which will significantly improve the lives of unbanked populations around the globe. DENR is also backed up by a team of experts, developers, investors, and marketing professionals, who are all working in unison to achieve the company's ambition of creating awareness about cryptocurrency, recycling, and environmental protection, making a difference in the crypto world.
The first product in the company's roadmap is the DWASTE application project, which is designed to reward its users for their endeavors in recycling waste by allowing them to buy items from the DENR marketplace using its native cryptocurrency.
There is a growing problem of recycling that needs to be solved urgently. It has become apparent that the recycling rate in the US and other parts of the world remains stubbornly low at only below 20%, which means that the majority of recyclables end up in landfills or the water, causing severe damage to our environment. The DWASTE app will be a game changer that will encourage people to reduce waste in order to earn DENR tokens.
"Our objective is to promote eco-friendly practices. We believe that the crypto sphere is in dire need of a modern, state-of-the-art platform that supports environment-friendly endeavors. We want to bring together leading minds in the crypto space to share ideas and create a positive impact on the environment," explains the team's spokesperson.
The revolutionary DENR token is a part of the company's vision of advancing toward sustainable living using blockchain technology, which, at the same time, will allow for greater transparency, accountability, and efficiency. The coin is built on the Stellar Consensus Protocol (SCP), which is considered more efficient, less costly, and entirely decentralized. It is a community-driven blockchain optimized to enable fast, secure, and cost-effective transactions.
"The Stellar Consensus Protocol is the backbone of our platform, which will enable faster and easier transactions," adds the spokesperson.
According to its whitepaper, The DENR crypto exchange is expected to launch in February 2023. It is envisioned to be a global, multi-lingual, and multisig crypto exchange, providing its users with the opportunity to benefit from a financial ecosystem that will allow them to generate passive income for life.
"DENR is purposely created to provide a better way to save money and make the most out of your investment without all the unpredictabilities that come with any conventional crypto setting. Together, we can change the world," the company spokesperson concludes.
About Company:
Denarius is a brand new Cryptocurrency platform that intends to contribute its part in making the planet more environmentally sustainable by focusing on recycling waste by creating mass awareness through its newly launched DENR token. The token is based on a groundbreaking eco-friendly cryptocurrency concept which is built on the Stellar Consensus Protocol (SCP) and designed to disrupt the current fiat currency system that keeps many unbanked and underprivileged people away from financial freedoms while offering cutting-edge solutions to problems like increasing landfills, rising pollution, and global climate change.
Website: https://denr.net/
Social Media:
https://www.youtube.com/@Denarius2022
Media Contact
Company Name: Denarius
Contact Person: Albert Alves
Email: Send Email
Country: Canada
Website: www.denr.net