Budget2Pay to Exhibit at the 2023 Consumer Electronics Show in Las Vegas
Budget2Pay is a SaaS platform that helps small and medium enterprises remain connected with each other through an ecosystem and take advantage of real-time insights about the market.

Budget2Pay (B2P) Solutions is a unified SaaS platform that helps businesses manage their procurement, turnover, finance, products, and inventory with the integrated marketplace with real-time market insights. It is a part of ePROCURE Consulting, a consultancy company founded in 2011 with years of best practices in procurement, purchase2pay, managing procurement, and business transformations and implementation of procurement tools. Budget2Pay has been selected to exhibit at the Consumer Electronic Show, starting from January 5th in Las Vegas. The company is also a part of the dutch pavilion in Eureka Park.
The business aims to make a social and economic impact at the global level by empowering local economies. This would help them drive a sustainable business generating maximum revenues through collaborations and collective growth. B2P promises to develop a public and private digital ecosystem marketplace app by making an interconnected system. Through this ecosystem, when the SMEs stay interconnected, the prices of products and services will remain stable. Thus, when it comes to B2P, it's all about creating synergies and empowering local to local & local to global initiatives that often remain unheard of and unpracticed.
Recently, the company has been selected to be featured at the Consumer Electronic Show in the FinTech category. The Consumer Electronic Show will be held in Las Vegas from January 5th through January 8th. The Consumer Electronic Show would be an opportunity for the entrepreneurs to keep themselves updated with the cutting-edge technology where B2P will be introducing its E2E integrated digital procurement and sales platforms to fully manage operational costs and streamline the business revenue streams, with direct payment options, real-time visibility in KPI's and compliance. The real-time market insights presented by Budget2Pay will help the companies alter their strategies according to the projected trends.
To raise awareness about the brand and contribute value to the masses, B2P will be opening doors to opportunities for small and medium enterprises. The company focuses on the 4 C's of Connection, Collaboration, Collectiveness, and Corporation. Since, Budget2Pay has extensive experience in a wide variety of industries from a global perspective, local and medium-level businesses would benefit significantly from interacting with P2P at the Consumer Electronic Show.
The plans of Budget2Pay include making its platform more sustainable, user-friendly, and green. More information about the product is available at: https://www.budget2pay.com
For updates, follow Budget2Pay on Social Media:
– Facebook @budget2pay
About Budget2Pay:
Budget2Pay (B2P) is a unified SaaS Platform that helps small and medium enterprises manage their departments like Procurement, Turnover, Finance, Products & Inventory with the integrated marketplace and Real-time insights.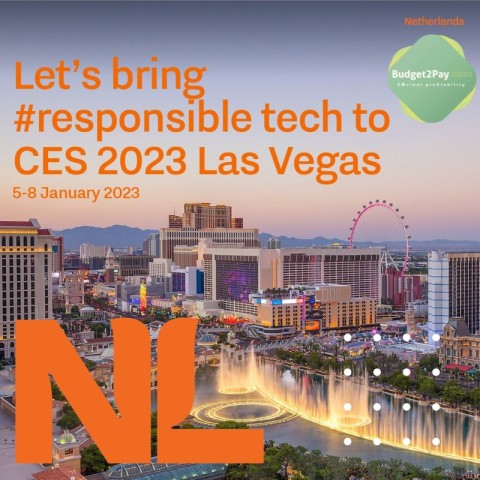 Media Contact
Company Name: Budget2Pay Solutions
Contact Person: Sami Loukile
Email: Send Email
Phone: +31 6 39 45 63 20
City: Almere
State: Flevoland
Country: Netherlands
Website: www.budget2pay.com