FTDEX Finance Decentralized and perpetual exchange FTDEX will start open sell on 24/Feb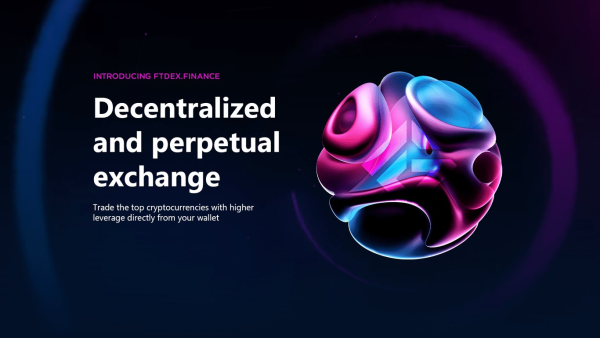 The past time has witnessed the collapse of CEX as big as FTX and the dishonesty of the exchanges. Investors are facing the issue of personal information disclosure and the risk of losing their assets like what happened to investors who hold money on FTX. In the downtrend period, keeping money and making money to wait for the next uptrend season is the most important thing, keeping money in the hot wallet and cold wallet is the priority.
FTDEX was built at a sensitive time in the market when BTC continuously made new bottoms and witnessed the crisis of the world economy and the collapse of many crypto projects. Therefore, we put the stability, profit and safety of our investors first and make it our focus to think about the long-term development of FTDEX.
FTDEX Finance is an easy-to-use built-in decentralized trading protocol that supports low swap fees and zero price impact on trades. We aim to become the fit solution for traders who want to stay in control of their funds at all times without sharing their personal data. Dynamic pricing is relying on Chainlink and an aggregate of prices from leading volume exchanges to protect traders against liquidation events. Instantly trade cryptocurrencies, tokens, and NFT assets,… No registration or account is required. Manage everything in your private wallet.
Many investors have always believed in CEX exchanges because of their ease of use, but the trade-off with that is high funding and high price impact that directly affect investors' profits. We built FTDEX with many basic features, easy to use, optimized for players in terms of profit while still ensuring the lowest fees.
FTDEX will sell Fairlaunch on Pinksale
Start time: 6 PM UTC on Feb 23
End time: 8 PM UTC on Feb 26
Ftdex will always try to improve products, be transparent in development, secure, safe and be the trusted choice of investors.
Learn more at: https://ftdex.finance/
Media Contact
Company Name: FtDex Co. Ltd
Contact Person: Support
Email: Send Email
Country: Singapore
Website: ftdex.finance