Combating the Rise of GI Cancers In India: Dr. Nikhil Agrawal Highlights Importance of Prevention, Screening, and Early Detection
New Delhi, India – Gastrointestinal cancers continue to be a significant health concern worldwide, with the esophagus, stomach, colorectal, pancreatic, periampullary, gallbladder, bile duct, and liver cancers being the most common. In India, the incidence of GI cancers is increasing due to population growth, aging, and the westernization of lifestyle and dietary habits. However, prevention, screening, and early detection can help reduce the risk and improve survival rates.
To promote GI cancer prevention, screening, and early detection, Dr. Nikhil Agrawal, a renowned gastrointestinal oncologist, highlights the importance of adopting a healthy lifestyle. A diet rich in fruits, vegetables, and whole grains is recommended. At the same time it should be low in processed foods, red and processed meat, and added sugars. Avoiding tobacco and excessive alcohol consumption are also essential factors in reducing the risk of developing GI cancers. Regular physical activity and maintaining a healthy weight also help to lower the risk of these cancers.
Screening tests are another essential tool for detecting GI cancers early when they are more treatable. Colon, rectal, and stomach cancers can be screened using stool tests, colonoscopy, and upper endoscopy. Dr. Agrawal recommends that people at average risk begin regular colon cancer screening at age 45 or earlier if there is a family history.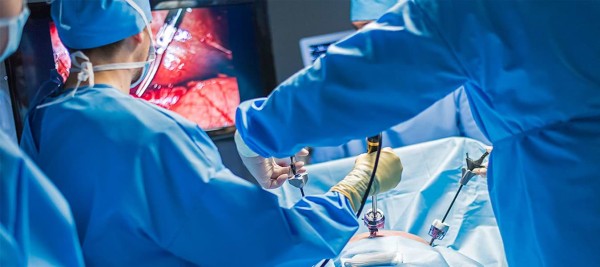 Symptoms are the body's way of alerting us that something is wrong, and early diagnosis is critical for the best possible outcome. Warning signs of GI cancers include difficulty swallowing, persistent abdominal pain or discomfort, recurrent vomiting, unexplained weight loss, loss of appetite, blood in vomit or stool, altered bowel habits, narrow stools, weakness or fatigue, the feeling of incomplete evacuation, worsening indigestion or heartburn, jaundice, recent-onset diabetes, a lump in the abdomen, low hemoglobin (anemia), and a change in voice. If symptoms occur regularly, worsen, and don't go away, it is essential to seek medical attention.
GI cancers can be treated with various methods, including surgery, chemotherapy, radiation therapy, and targeted therapy. The choice of treatment will depend on the type and stage of cancer and the individual patient's health status. Sometimes, a combination of treatments may be used. Surgery is often the first line of treatment for many GI cancers, but radiation therapy, chemotherapy, and targeted therapy may also be used before or after surgery.
Dr. Agrawal emphasizes the importance of creating awareness and promoting the early detection of GI cancers. Healthcare professionals are committed to educating the public and providing the best possible care for those affected by these diseases. Let's work together to create awareness and promote the prevention and early detection of GI cancers.
In conclusion, prevention, screening, and early diagnosis of GI cancers are crucial for improving survival rates and outcomes. By adopting a healthy lifestyle, seeking medical attention for persistent symptoms, and taking advantage of screening tests, individuals can reduce their risk of developing these cancers and improve their chances of successful treatment. Creating awareness and promoting the early detection of GI cancers is essential. Dr. Agrawal urges everyone to take a proactive approach to their health to combat this deadly disease.
For more information on gastrointestinal cancer prevention, screening, and early detection, contact Dr. Nikhil Agrawal.
About Dr. Nikhil Agrawal:
Dr. Nikhil Agrawal is an expert in treating gastrointestinal, hepatobiliary, and pancreatic cancers. He is a highly qualified and compassionate GI & HPB surgical oncologist prioritizing ethical and reliable care with the highest standards. Dr. Agrawal and his team provide the best possible evidence-based treatment while helping patients choose the most appropriate and cost-effective options. He has trained and worked at prestigious institutions and is highly respected in his field. Dr. Agrawal has numerous publications and chapters in reputed national and international journals and textbooks to his credit, and his work has been recognized and awarded at various forums.
Media Contact
Company Name: Dr. Nikhil Agrawal
Email: Send Email
City: New Delhi
Country: India
Website: www.drnikhilagrawal.com/