Email Encryption Market Size, Share with Focus on Emerging Technologies, Top Countries Data, Top Key Players Update, and Forecast 2026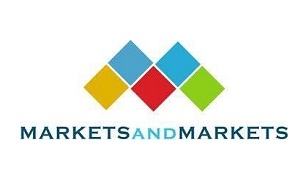 Micro Focus (UK), Broadcom (US), Cisco (US), Trend Micro (Japan), Sophos (UK), Proofpoint (US), BAE Systems (UK), Zix (US), Entrust Datacard (US), Mimecast (UK), Egress Software (UK), ProtonMail (Switzerland), Trustifi (US), Barracuda Networks (US), Intemedia (US), Clearswift (UK), Virtru (US), Echoworx (Canada), NeoCertified (US), Deltagon (Finland).
Email Encryption Market by Component (Solutions & Services), Type (End-to-End, Gateway, Hybrid, and Client Plugins), Deployment Mode (On-premises & Cloud), Organization Size, Vertical (BFSI, IT & ITeS, and Telecom), and Region – Global Forecast to 2026
The need for Email Encryption
Emails are always the central mode of communication between internal and external parties of all global and regional companies. The covid-19 era has further deepened the need and demand for email communications due to the worldwide surge of remote/work-from-home trends. Millions of emails are sent daily for contracts, invoices, and important business documents worldwide. The email content includes crucial information related to clientele, deals, internal communications, etc., which is essential to secure from internal and external frauds and breaches.
Download PDF Brochure: https://www.marketsandmarkets.com/pdfdownloadNew.asp?id=182623205
Some common types of email attacks are:
Identity theft
Phishing
Viruses
Spam
Misconfiguration attacks
Ransomware attacks
Business email compromise (BEC), etc.
So, how to secure emails?
The answer is email encryption. Fortinet defines email encryption as – "Email encryption is an authentication process that prevents messages from being read by an unintended or unauthorized individual. It scrambles the original sent message and converts it into an unreadable or undecipherable format. Email encryption ensures that the intended audience only reads the content of an email."
Email encryption works with the help of digital signatures known as public keys, such as Pretty Good Privacy (PGP) and GNU Privacy Guard. Users need to send these public keys to their contacts so that whenever they want to send confidential information through an email, the email can be encrypted with the help of the public keys. Similarly, recipients also require a private key to decrypt information received in emails from other users. Email encryption includes software and services that users can implement with the help of various devices, including smartphones, PCs, laptops, and tablets.
Request Sample Pages: https://www.marketsandmarkets.com/requestsampleNew.asp?id=182623205
There are five major types of email encryption:
End-to-end email encryption – In end-to-end email encryption, the data is encrypted at the endpoints. The messages are encrypted on the sender's devices and only decrypted on the recipient's devices. End-to-end encryption prevents any third party from reading the emails during their transmission from sender to receiver.
Gateway email encryption -Gateway email encryption solutions encrypt all outgoing emails leaving enterprise networks and decrypt incoming emails so they can be scanned for malicious content and viruses. These solutions eliminate the need for recipients to install client email encryption software. Emails sent by users are captured by gateways, encrypted, and sent to the final destination.
Boundary email encryption – Boundary email encryption solutions are installed at the boundary of organizations and help establish private email networks. Boundary email encryption creates encrypted connections between senders and nominated partners/customers using Transport Layer Security (TLS). It permits users to set automatic email encryption policies, such as encrypt-all messages while sending them outside corporate networks.
Hybrid email encryption – Hybrid email encryption is a unique offering that facilitates the deployment of email encryption architectures both on-premises and cloud. The hybrid email delivery model is also known as push mail delivery. In this model, messages are securely delivered to recipients as attachment files and decryption keys to display messages in web browsers. These decryption keys are managed by senders, which are sent with the help of the authenticated Secure Sockets Layer (SSL) network.
Client plugins -These help access virtual machines and other infrastructure tasks. The client plugins can deploy Open Virtualization Format (OVF) and Open Video Ads (OVA) templates and transfer files with browser data. Moreover, they can connect virtual devices in clients' computers to virtual machines. These plugins enable secure, private, and confidential email communication between senders and receivers. They also ensure compliance with federal and global regulations.
Emails are essential not just because they involve company information but also because they contain a diverse set of data. Whether it be work files, bank accounts, or Amazon shipping numbers, email accounts bring many parts of a person's life into one platform. Thus, they are particularly vulnerable to phishing scams, intermediary attacks, and more. Without encryption, companies, families, and individuals can face severe repercussions.
Email Encryption Market growth:
The key email encryption market vendors such as Micro Focus (UK), Broadcom (US), Cisco (US), Trend Micro (Japan), Sophos (UK), Proofpoint (US), BAE Systems (UK), Zix (US), Entrust Datacard (US), Mimecast (UK), Egress Software (UK), ProtonMail (Switzerland), Trustifi (US), Barracuda Networks (US), Intemedia (US), Clearswift (UK), Virtru (US), Echoworx (Canada), NeoCertified (US), Deltagon (Finland), DeliverySlip (US), Hornetsecurity (Germany), Datamotion (US), Virtru (US), Smarsh (US), Retarus (Germany), Lux Sci (US), Cryptzone (US), SecureAge Technology (Singapore), Paubox (US), Sendinc (US), and Frama (Denmark) are continuously investing in the development of email encryption solutions and services.
As per MarketsandMarkets (MnM) analysis, the global email encryption market is projected to reach a market value of more than USD 12 billion by 2026 growing with a CAGR of 23.1% during the forecast period 2020-2025. With a steep increase in email usage for corporate and personal communication among individuals, sensitive information can be accessed by unidentified sources. This has encouraged businesses to adopt email encryption software to secure their data against thefts and losses. Moreover, these solutions help organizations prevent cyber threats and attacks such as spam, malware, viruses, Business Email Compromise (BEC) attacks, zero-hour malware, and other intrusions that may expose critical enterprise information and infrastructure to risk.
The COVID-19 pandemic has affected more than one aspect of the email encryption market. The restrictions and economic slowdown have increased the sale of email encryption solutions as many enterprises have opted for BYOD and WFH trends for business continuity and growth. The rise in ransomware and email phishing attacks have significantly increased during the pandemic.
Related Reports:
Cybersecurity Mesh Market– Global Forecast to 2027
Threat Modeling Tools Market– Global Forecast to 2027
Media Contact
Company Name: MarketsandMarkets™ Research Private Ltd.
Contact Person: Mr. Aashish Mehra
Email: Send Email
Phone: 18886006441
Address:630 Dundee Road Suite 430
City: Northbrook
State: IL 60062
Country: United States
Website: https://www.marketsandmarkets.com/Market-Reports/email-encryption-market-182623205.html