From Rags To Riches: Meet The Teen Entrepreneur Running An Online Designer Streetwear Store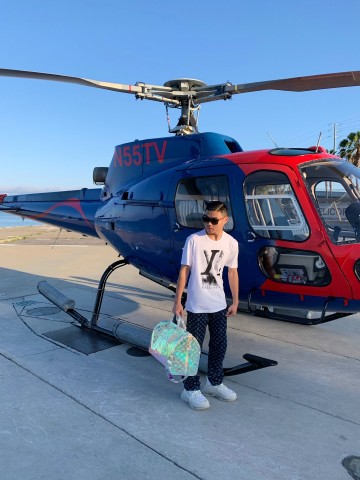 Elvis Le
Elvis Le, better known as "TheBapedon" is a young and successful businessman who started his entrepreneurial journey at the young age of 15. Coming from a humble background, Le always aspired to reach the heights of success and transform his life as soon as possible. He started reselling streetwear brands at the age of 15, and in the year 2019, he surpassed $100,000 in sales. His stride for success continues as he is aiming to cross $300,000 by the end of this year. As a solo businessman, Le achieved tremendous success with little to no help from anyone else.
Despite no knowledge of the business world, Le stepped into the cut-throat business world and gradually figured out different aspects of it. In the past year, he has realized the importance of offering a good quality product to his customers and delivering it on time. "I get my items from Japan in less than a week, they are all sold in just a few days," adds the young entrepreneur.
In a short period, he has developed a keen eye to differentiate a good product from a bad one. "I can look at a Bape item for a few seconds and instantly tell whether it's a replica or an authentic piece," Le said, surrounded by a large assortment of Bape items.

Elvis Le
Taking pride, determination, and passion into this business Le says, "My goal is to open a physical store in the upcoming year or two." Over the past years of reselling streetwear brands, he has gained a large number of following on social media and has even sold items to numerous celebrities.
Elvis Le has proven that hard work and determination allow you to achieve anything in your life. When most of his friends and classmates were just hoping to grab an average paying job or spending their summer vacations abroad, he was working day and night to make this business happen. His advice for young entrepreneurs is to find a balance between school and business, and to stay focused no matter how many obstacles are thrown in front of you. "I'm just doing something I love and I will never let anyone change that," says the young entrepreneur.
More information about Elvis Le and his online streetwear store can be found at thebapedon.com.
Media Contact
Company Name: TheBapeDon
Contact Person: Elvis Le
Email: Send Email
Country: United States
Website: thebapedon.com